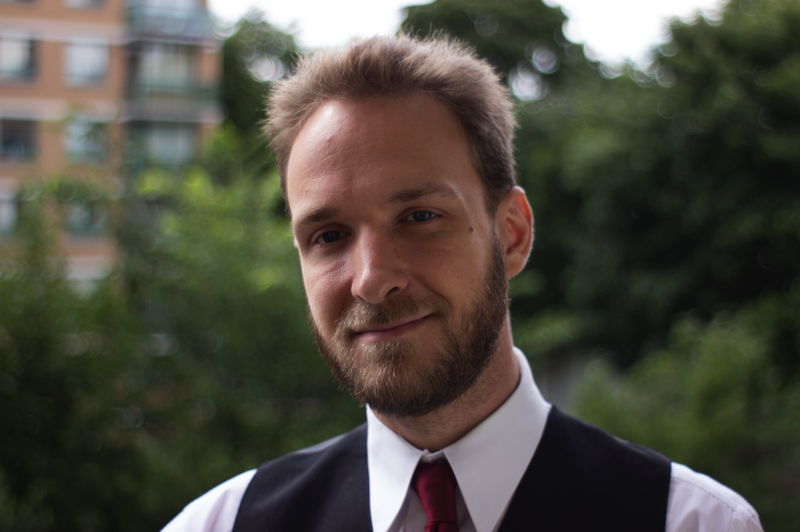 I have been working as a composer, sound designer, foley artist, and re-recording mixer for over 10 years, and consistently produce high quality, professional sounding results.

I am comfortable working under very tight deadlines, and have considerable experience cleaning and enhancing dialog, as well as working with ADR.

I am gifted at finding or creating the perfect music, sounds, or tone required for any scene, and ensuring that it suits the directors vision perfectly.

I am comfortable working with various musical styles and genres, and have a strong background in both traditional orchestral composition and electronic music production. I am able to approach scoring in styles ranging from more traditional to wildly experimental.

I have experience mixing for broadcast, theatre, DVD/Bluray, and web output in both 2.0 stereo and 5.1 surround formats.


Thinking and playing outside the box has always come naturally to me…

Learning the business of music and how to play "inside the box" has taken more time

I'm driven by my musical passions, but kept on course by my experiences in the "business of music"

...I am comfortable working with various musical styles and genres

…with strong backgrounds in both traditional orchestral composition and electronic music production





soundscapes • grooves • rhythms • sfx • moodscapes • songs • sound design • sounds • rhythms • sfx • moodscapes • sounds • rhythms • sfx